Institute for the research on Mission and Church
We work on questions of church development and evangelism as principle tasks of the church through research and teaching.
Bleiben Sie auf dem Laufenden mit unserem Newsletter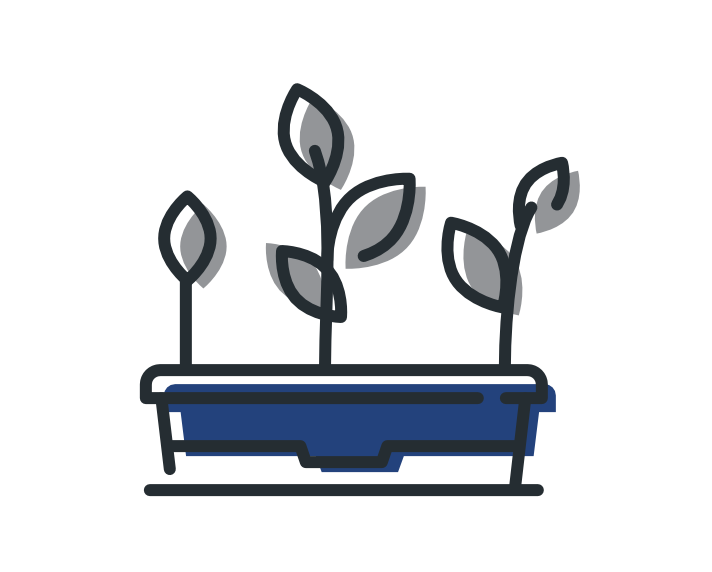 Research on congregational vitality
Considering recent processes of awakening and abandoning, of growing and shrinking as well as shrinking but vital churches in the German speaking context, it is crucial to produce reliable and verifiable assessments of the "life of the church". Through empirical methods and based on theological reasoning, the IMK is developing a new approach beyond the concepts of growing and shrinking to assess the quality of the life of the church.
Handbook evangelism
A German handbook on questions of evangelism from the perspectives of systematic theology, practical theology, mission theology and conceptual history is being written in cooperation with Michael Herbst, Andreas Jansson, David Reißmann and Patrick Todjeras.
Communicating the gospel in the digital space
Digital media have fundamentally changed the lives of most people. The digital space is also being used for evangelistic purposes, yet, the theological and theoretical analysis of these types of digital evangelism is still lacking for the German speaking context. The IMK, in cooperation with the YMCA University of Applied Science and Foundation for Christian Values Education (Wertestarter Stiftung), is contributing to filling this research gap through the project "Evangelisation 4.0". The project encompasses theological and empirical research on evangelism in the digital space with special focus on evangelism in social media.
Preaching
Faith-inspiring preaching is important if the church is to fulfill its responsibility to reach out to people and invite them to faith and to the church. In the continuing education course Inviting Preaching we dedicate ourselves to evangelistic preaching in everyday church life. Goal:Full-time preachers should be empowered to preach, primarily in congregational worship services, in a way that is inviting and promotes the Christian faith.
Innovation lab
The Innovation Lab is one of the further training measures of the Archdiocese of Cologne for all employees in pastoral ministry. This provides them with the appropriate tools for developing something new.

Together with Imgard Conin and Ursula Hahmann
Evaluation
Between 2019 and 2021, the Evangelical Church in Württemberg has filled ten "innovation pastor positions" with pastors. The framework for these project pastor positions is the regional church innovation program "New departures". Together with the SI of the EKD, we have evaluated these and are multiplying the results.
Unternehmerisch Kirche sein
Menschen in Kirche machen heute sehr viel mehr als nur Seelsorge. Wie Unternehmer:innen haben sie jede Menge Verwaltungsaufgaben, Finanzierungs- und Strukturfragen auf dem Tisch. Da erscheint es klug, sich etwas von etablierten Unternehmen und motivierten Start-Ups abzuschauen.
Regiolokale Kirchenentwicklung
Wie Gemeinden vom Nebeneinander zum Miteinander kommen können Regiolokale Kirchenentwicklung stiftet Zuversicht. Sie will die verschiedenen Gemeinden und Einrichtungen, Gruppen und Initiativen in einer Region zusammenbringen und aussenden, will ihre lokalen Potenziale stärken und ihre Gaben zum Besten der Region weiterentwickeln.
Glaubenskurse
Kurs gehalten?! Forschungsbericht zu den Ergebnissen der Glaubenskurs-Studie 2022 Über zehn Jahre sind vergangen, seit die EKD die Kampagne "Erwachsen Glauben" ins Leben gerufen hat. Wo stehen Kurse zum Glauben heute? Eine breit angelegte Studie des Greifswalder Institutes zur Erforschung von Evangelisation und Gemeindeentwicklung nimmt den Bestand der "Glaubenskurse" der letzten Jahre auf dem gesamten EKD-Gebiet in den Blick. Und kommt zu überraschenden Ergebnissen.
Stadt, Land, Frust?
Eine Greifswalder Studie zur arbeitsbezogenen Gesundheit im Stadt- und Landpfarramt herausgegeben von Benjamin Stahl, Anja Hanser und Michael Herbst. Die Studie gibt es auch als E-Book-PDF (978-3-374-06094-8) und E-Pub (978-3-374-06095-5) zu erwerben.